The second Cohort of the Next Generation Investigative Journalism (NGIJ) Fellowship has had their first boot camp training.
The week-long training equipped the Fellows with skills in identifying elements of a good story, reporting and writing the news. The training also built their capacities on how to use Ghana's Right to Information Law, Sierra Leone's Right to Access Information Act, Liberia's Freedom of Information Act to access information from official sources for their stories.
The NGIJ Fellows were further introduced to Fact-checking, its methodology and methods, using open source intelligence (OSNIT) tools and the writing of fact-check reports. The boot camp training also took them through the approaches and methodology for conducting investigations in journalism. The training forms part of efforts to enhance the skills and capacity of these Fellows to undertake independent investigative reporting and fact-checking.
At the end of the training, Fellows were left feeling inspired to make significant impact in their various countries: Liberia, Ghana and Sierra Leone.
Below are 14 photos that tell the story of how activities rolled out at the Training:
Photos indicating the excitement about the in-depth knowledge gained within the one-week training period.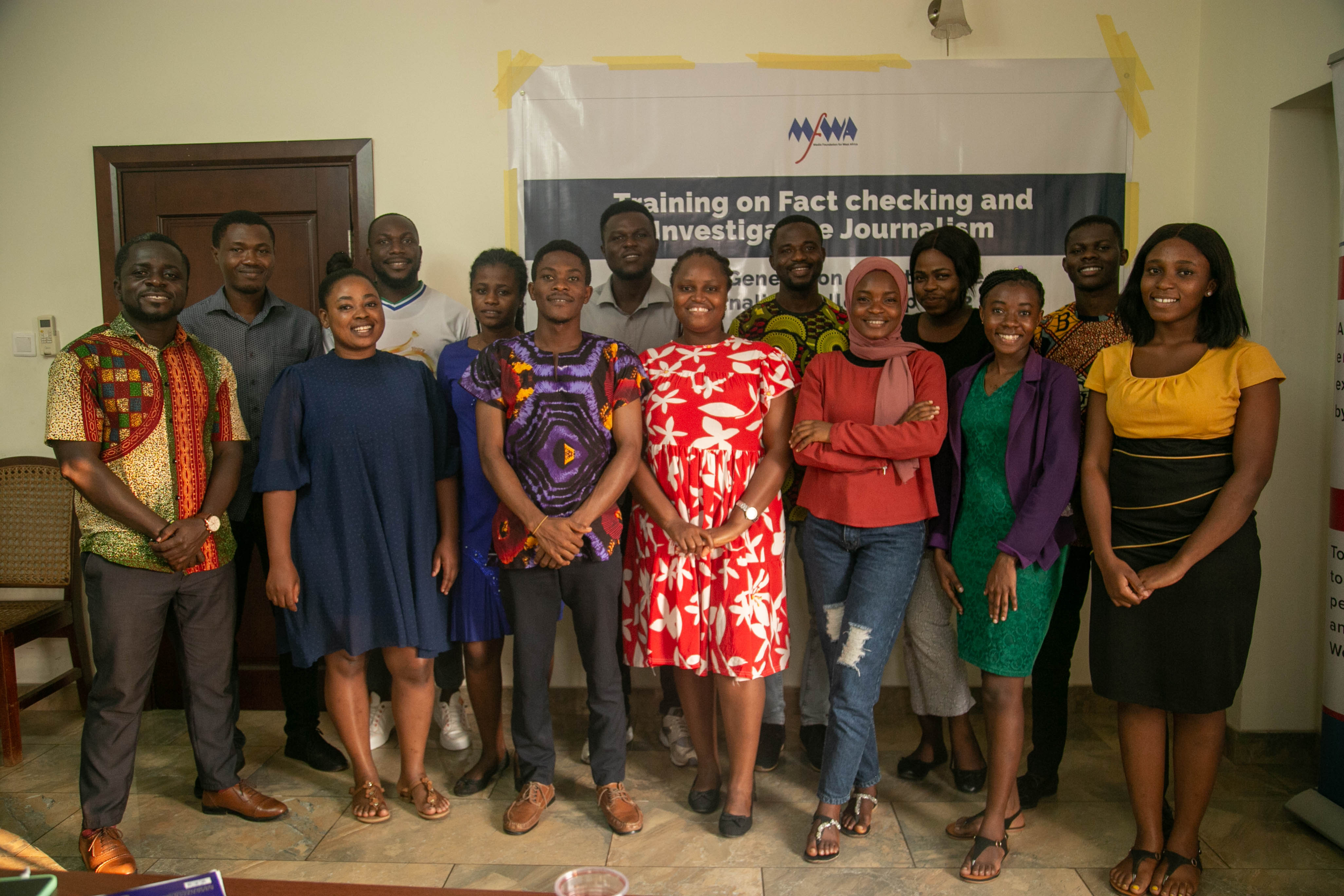 NGIJ
The one- week training forms part of the five-month NGIJ fellowship programme by the Media Foundation for West Africa with funding support from the US Embassy Ghana, and Dutch Foreign Ministry (through the Embassy of the Kingdom of the Netherlands). It seeks to arm young and early career journalists with practical knowledge on the fundamentals of journalism, particularly, investigative reporting through a comprehensive five-month mentorship with Fact-Check Ghana and The Fourth Estate, both being MFWA's public interest and accountability journalism projects. Fellows will also be supported to produce compelling investigative and/or fact-checking reports.