The maiden edition of the West Africa Media Excellence Awards will be held on October 28, 2017. The awards are intended to inspire and promote excellence in journalism across West Africa rewarding and honouring journalists from the West Africa region who have distinguished themselves by producing and reporting high quality journalistic pieces that impact positively on society.
To ensure that determination of stories to be awarded is based on a credible, high-standard and a professional standard, the MFWA assembled a three-member team of distinguished, experienced and renowned journalists and media experts to serve as judges. Ahead of the announcement of finalists for the awards tomorrow, we present to you below, short profiles of our three judges who reviewed all entries and determined who the finalists are.
Sophie Ly – Senegal
Ms. Sophie Ly is an experienced Senegalese journalist, media trainer and media development expert. She currently serves as the Director of the Dakar-based consulting firm, Nexus Groupe. She opened and managed the West Africa office of Panos Institute in Dakar from 1992 to 1994. From 1995 and 2001 she served as the Secretary General of the World Association of Community Radio Broadcasters based in Montreal Canada.
From 2005 to 2007, Ms. Ly was in charge of the Media Programme at the Open Society Initiative for West Africa OSIWA and was in charge of Oxfam America's regional Communications from 2007 to 2009. For three consecutive years, she served as a member of the jury for the CNN-Multi-choice African Journalism Awards. She is also a member of the jury for the Norbert Zongo Awards for Investigative Journalism run by the Burkina Faso-based Norbert Zongo Press Centre.
Lanre Idowu – Nigeria
Mr. Lanre Idowu is an accomplished and highly respected Nigerian journalist, editor, author, publisher, media owner and trainer. He is well known in Nigeria for his passion and commitment to quality journalism. He serves as a Trustee of the Diamond Awards for Media Excellence and the Nigerian Guild of Editors. In 2011, he was the recipient of the Lifetime Award for Media Excellence in Nigeria by the Wole Soyinka Centre for Investigative Journalism (WSCIJ).
Mr. Idowu is currently the CEO of Diamond Publications Ltd and editor-in-chief of Media Review, a publication that reviews the performance of the Nigerian Media. He has worked with various leading Nigerian newspapers such as the Daily Times, The Guardian and The Democrat. He worked with Thisweek magazine from 1986 to 1989 as an associate editor and deputy editor.  He describes himself as an incurable optimist in the capacity of the media to serve as a tool for development.  
Elizabeth Ohene – Ghana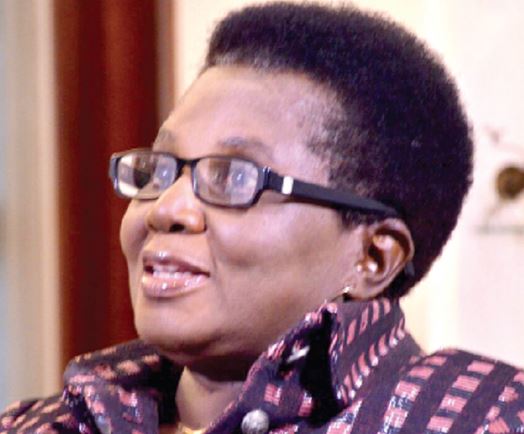 Ms. Elizabeth Ohene is veteran Ghanaian journalist.  She worked with the Graphic Communications Group between 1967 and 1982 as a Reporter, Staff Writer, Columnist and Acting Editor of the Daily Graphic and Mirror. She later worked for several years with the BBC as a Producer of Radio Programmes, a Presenter, Senior Producer on World Service, editor of the Focus on Africa programme, and deputy editor in the African Service for English daily programmes.
Ms. Ohene also reported regularly for the BBC from various parts of Africa and was the resident correspondent in South Africa from 1993 to 1994 during the transition from apartheid to the first democratic elections. She conducted several training programmes for journalists for the BBC in South Africa, Nigeria, Liberia, Senegal, Sierra Leone, Kenya, Ethiopia and Somalia. For a number of years, she served as a Member of CNN Africa Journalist of the Year Competition.